[ Black Friday 2022 ] Sale Up to 60% Full Web Design Package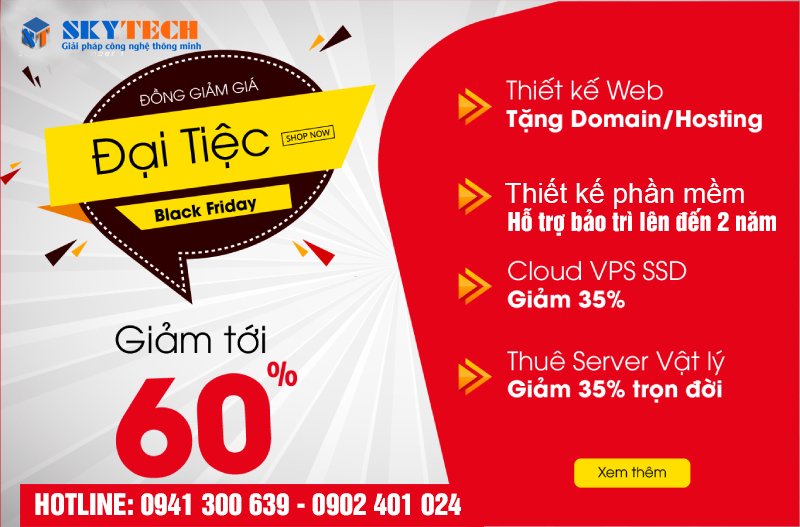 In response to the year-end sale and Black Friday 2022, SKYTECH launches a huge promotion program of up to 60% for both new website design customers and website renewal customers.
The program is valid from November 21, 2022 to November 30, 2022. For further information, please contact us via hotline  0941.300.639 – 0902.401.024
Things you don't know about Black Friday
To better understand Black Friday, let's learn about the origin of such a specific meaning through the information below.
What is Black Friday?
Black Friday or commonly known as Black Friday or Black Friday. This is the fourth Friday of November, which occurs 1 day after  Thanksgiving  every year. Although the name sounds very scary, in fact Black Friday has a very positive meaning and is expected by many people. This is the opening day for a series of busy and bustling shopping days with surprisingly low prices for Americans.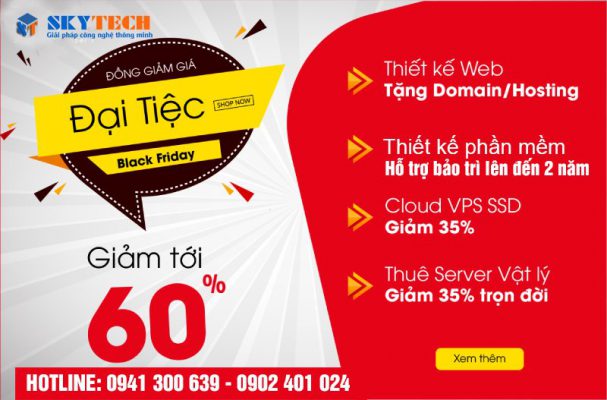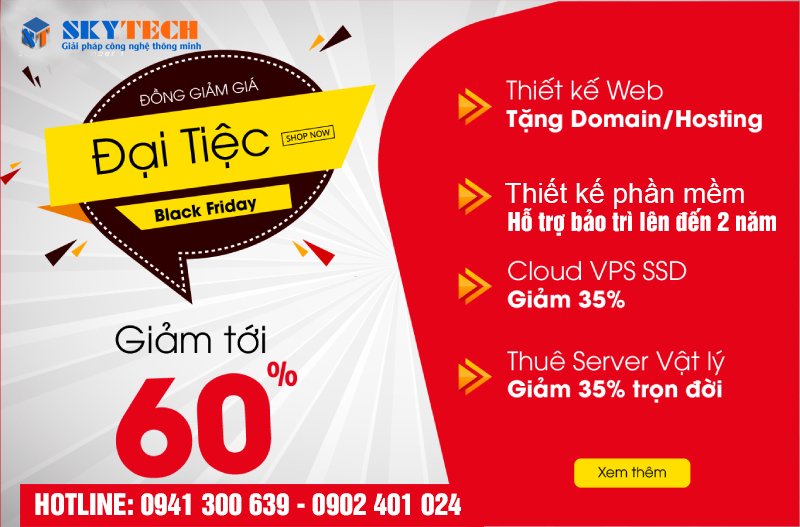 SKYTECH OFFER CUSTOMERS ON BLACK FRIDAY 2022
+ For website design
Directly reduce 50% of the total cost of web design package

Free domain name + domain name when using web design services
+ Take care of website administration
+ For software
Support maintenance up to 2 years
+ Cloud VPS SSD
+ Rent a Physical Server
SKYTECH TECHNOLOGY DEVELOPMENT CO. LTD
Address: Lot 43, P3.10, Hoa Binh 4 Street, Hoa Quy Ward, Ngu Hanh Son Dist. Danang
Representative office: 320 Street 2/9, P. Hòa Cường Bắc, Q. Hải Châu, TP. Danang
Phone: 0905.063.126 – 0902.401.024.
Email: sales@skytechkey.com
Facebook: https://www.facebook.com/SkyTechKey.Web.PhanMem.Camera.BenReDep/
Instagram: https://www.instagram.com/skytechkey/
Twitter: https://twitter.com/SkyTechDaNang
See more : News
Contact now Skytech today for the best deals..