SEO, Facebook Advertising, Google Adwords
The reasons for choosing Facebook Marketing
Advertising through the new social network Facebook has formed but has won the hearts and interests of many users because of the strength featured.
1. Always aiming at the right target
You can fully adjust object-oriented for your advertising campaigns. This includes orienting who will see ads such as: gender, age, country, language, …
2. Pay only when someone wishes to use your service
Like other advanced advertising providers, Facebook lets you choose CPC advertising (cost per click) or CPM (cost per impression). With CPC, you only pay for those who click on your ads. For CPM, you only pay a minimum of $ 0.03 / 1000 impressions for ads (equivalent to VND 600/1000 impressions). This is a very reasonable cost.
Adjust campaign easily. You can completely switch between two forms of checking fees from CPC to CPM and vice versa. Moreover, the parameters are also easily adjusted to optimize your campaign.
Advertise on Facebook, you don't have to have a website. You have many other ways to promote.
Your Facebook ad appears with both an image and an introduction letter. This is an advanced form of advertising and is applied by many companies to bring business image to many people.
4. Does not depend on the budget
You do not necessarily have to pay a fixed budget. Depending on the actual situation, you may request to adjust your daily or monthly budget to match your campaign.
5. Reasonable ad distribution
Facebook always ensures that ads are allocated regularly based on your budget. There will be no cases of advertising focusing too much on this person and not appearing in others. Therefore, your Ad will always appear to potential customers.

SEO (Search Engine Optimization) is a means of optimizing your website with search engines thanks to methods and tricks that aim to enhance your website's ranking results naturally on search engines.
SEO website must be based on the best website optimization (onpage), then build and develop strong, diverse and unique website content, focusing on the content search needs of users, from That expands the scope of influence of website and brand for website owners.
Website SEO requires sensitivity, sophistication in online marketing, knowing the right time, choosing the right content and finding the right user to PR, the success in online marketing will help your sales increase over time.

Google Adwords advertising service
1. Always aiming at the right target
Only when customers search for information related to your product or service will your ads appear. So we have an advertising campaign that always goes in the right direction.
2. Advertising locally or globally
Target ads to customers in certain countries, regions, or cities – or within a set distance from your business or store.
3. Pay only when someone wishes to use your service
When a customer clicks on your advertising information form on the Google search results table, it means that they are interested in your service. You will only pay for these clicks. So we have an advertising campaign that maximizes savings, evaluating the effectiveness of the campaign.
4. Does not depend on the budget more or less.
Maybe today you ask for a campaign cost of 1 million, but tomorrow you can adjust it up or down if necessary. This is difficult to achieve for another type. So our advertising campaign is always flexible and affordable.
5. The cost for an extremely low customer
Only when a customer clicks on the ad will you pay for that click. Flexible budget for each time or according to your Marketing plan.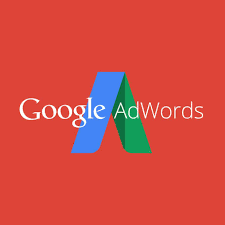 See more : Service ,SEO Marketing Services
Contact now Skytech today for the best deals..