Agricultural Production Management Software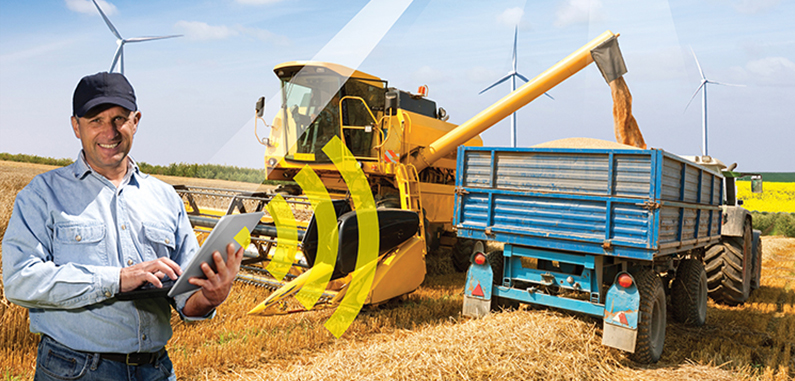 Managing agricultural production with a pioneering mission in developing hi-tech agriculture, applying the 4.0 industrial revolution. Skytech has researched and developed information systems.
Software applications for entities participating in the agricultural production chain: associations, farm owners, gardeners, processing companies, trading platforms to automate agricultural functions primarily identify, predict and analyze, support decision-making at all sizes to increase productivity and improve investment efficiency
Wishing to assist farmers in agricultural production management to help reduce production costs, increase profits, manage well the work and perform traceability

Software application to agricultural production still faces many difficulties
Software applications have partly solved difficulties in agricultural production. But farmers are still concerned about investing in high technology for agricultural production. Because they are afraid of risks in the production process, as well as applying high technology will help to increase production, but where will farmers sell their products when information about consumption markets they do not know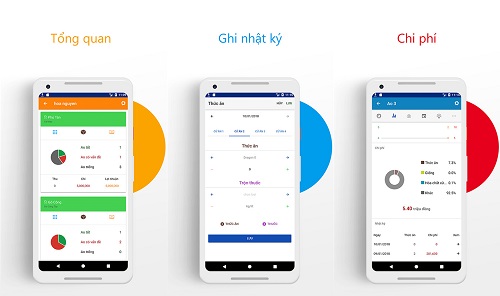 Types of agricultural businesses in Vietnam
Overview of agribusinesses the concept: Agribusiness is a unit of production and business in agriculture. including a group of workers.
There is a division of labor and labor cooperation to effectively exploit and use the elements of> agricultural production to produce commodity produce and to comply with the requirements of society.
1. Classify
Collective business
Household Household
Other agricultural enterprises
Production and business are the two main functions
Agricultural concept
Agriculture is a national economic sector, one of the major parts of material production, food production for the people and raw materials for industry. In agriculture, the production of products is not only tied to economic processes, but also to the natural process of reproduction.
It is important to understand and skillfully use the economic laws of animal and plant development in order to properly conduct agribusiness. Agriculture comprises two general sectors: cultivation and husbandry. Management of agricultural production.
The cultivation sector includes cereal production, industrial crops, potatoes, vegetable growing, gardening, lawn growing, etc. The livestock sector includes the raising of large animals with horns, sheep, pigs, poultry, etc. .
In agricultural land, agriculture is one of the major means of production. The characteristics of the field as a means of production are: if the land is used properly, the soil fertility will not be exhausted, but will increase.
Characteristic for agriculture is the seasonal nature of the most important jobs in production and products, which is a fairly large separation between production time and working period due to the characteristics of agricultural production.
· Characteristics of agricultural production
1: The object of agricultural production is plants and animals
_ Objects of agricultural production are organisms, living organisms. They grow and develop according to biological laws and are greatly influenced by the laws of nature. Therefore, understanding and respecting biological and natural laws is an important requirement in the agricultural production management process.
Production manager
Managing raw material areas
Management of plant protection drug warehouses
Control the collection process
Control purchasing process
Production log: Agricultural production management helps users to record basic information. what is being done and will be done in each stage of the agricultural production process to form a source of data information to cater to the current production needs
Observe daily
Prepare stool
Four inches
Grow
Land preparation
Sprinklers
Harvest . preliminary treatment
Preliminary harvesting is to help users record all the information. what we are doing from harvesting to packaging the products. From there create a data source of information
Benefit
~ A set of solutions that bring benefits to farmers
Smart management helps gardeners. efficient farm owners. achieving higher productivity, the quality is much higher than the traditional model
Mobile applications on smartphones .. Designed to be intuitive and vivid. Easy to use, all operations are simple and quick to manage agricultural production
Maximum savings in labor costs and energy consumed in the production process. Also when developing and expanding the scale of farms and farms
Contact us today for free support and advice:
TECHNOLOGY DEVELOPMENT CO., LTD SKYTECH
Address: Lot 43, Ward 3.10, Hoa Binh 4 Street, Hoa Quy Ward, Ngu Hanh Son District, City. Danang
Representative Office: 320 2/9 Street, Hoa Cuong Bac Ward, Hai Chau District, City. Danang
Phone: 0905.063.126 – 0902.401.024
Website:  https://webgiare360.com/
Email: Skytechkey@gmail.com
Facebook: https://www.facebook.com/SkyTechKey.Web.PhanMem.Camera.BenReDep/
Instagram:  https://www.instagram.com/skytechkey/
Twitter: https://twitter.com/SkyTechDaNang
See more : Software design services ,Service ,Solution ,Business sector
Contact now Skytech today for the best deals..