Electronic Office software
Electronic Office software
Electronic office software helps exchange information, operate, manage documents and work records quickly. As a result, you can easily receive and receive emails, notifications, photo conversations, referendums, reminders, schedule jobs, send and receive SMS messages, manage contacts, process documents, public records. job.
What is electronic office software?
E-Office is a software that fully integrates applications to serve the needs of managing, processing work files, exchanging information, operating operations, creating and managing documents and newspapers. to … to replace and modernize traditional information management methods.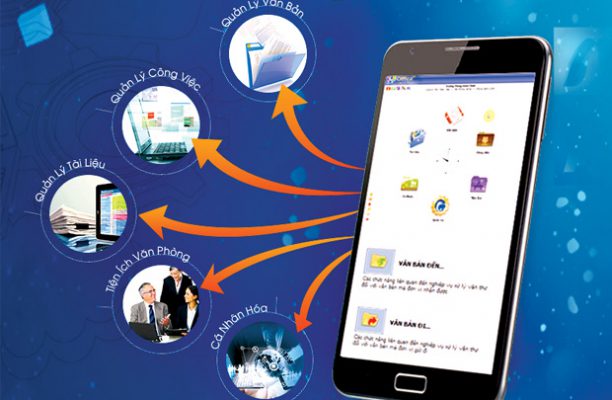 Benefits of electronic office software
When the unit or enterprise applies an electronic office, everyone will use it in the same participating unit to be able to decentralize and clearly assign each specific job or task. This also depends on the characteristics of each company and business. However, with the use of leadership, it is possible to operate and manage jobs remotely from anywhere, at anytime, to manage the assigned tasks clearly and transparently. Besides, leaders also capture information and make correct decisions
Based on that, managers as well as employees in the business can easily manage, search, search documents related to the job.
Moreover, members can track the progress, quickly grasp the assigned work, easily arrange work as well as remind, urge to give ideas for each content. Thereby the work progress will be monitored, all information will be transmitted quickly and timely to help improve job productivity.
Featured functions
Information group management
Decentralized to update news stories by newsgroup
Managing pending news
Search
Statistics reads by news article
Information group management
Decentralized to update news stories by newsgroup
Managing pending news
Search
Statistics reads by news article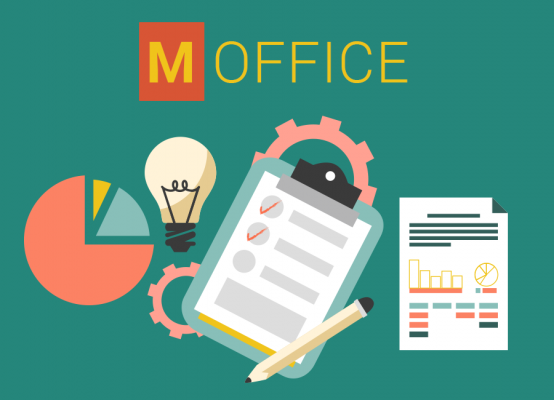 Dispatch management
Managing incoming documents
Manage documents go
Internal document management
Workflow management
Track text reading status
Track status of word processing
Report
Administration dispatch function
Workflow management
Assign
Perform the work
Follow the work
Record and view report
Project management
Building a sample project
Project document management
Search for a job / project
Human Resource Management
1: The advantage of using advanced personnel
The manager does not have to open many different programs
Unify system users and personnel
Birthday notifications, salary notifications … come directly to users on the VPĐ
Online confirmation system for users on e-commerce office
By the mechanism of specific decentralization to different departments and individuals, the Human Resource Module is an
effective solution in human resource management and personnel related jobs will be much simpler.
2: Working process
Manage discipline and reward each employee
Managing information about incidents at work (if any) of each employee
Manage the position change process
Managing the process of raising (lowering) salary steps, eel level
3: Recruitment
Lets create job vacancies
Manage the list of candidates who have participated in the recruitment and have recruited
Allows the transfer of information of recruited candidates to employee profiles
4: Labor contract
Manage list of labor contracts
Classify signed and pending contracts
Asset Management
Asset management by asset type, by department / division used. Allows the transfer of properties between parts.
Track the status of each asset and its details such as the year of manufacture, the year of use, the origin of the product, the characteristics of the asset, the cost, etc.
Keep track of assets in use, assets being leased or leased.
Keep track of assets self-procured, donated, sponsored.
Make a public report on the situation of using assets at the unit.
The functions of electronic office software
Internal communications
Agency calendar
Personal calendar
Internal news
Survey – evaluation
Photo library
Communication function
Internal message
SMS
Web mail
Chating
Internal information transfer function
1: Internal message
Internal message function helps members using online office to exchange internal information quickly.
2: Main functions
Information group management
Decentralized to update news stories by newsgroup
Managing pending news
Search
Statistics reads by news article
Contact us today for free support and advice:
TECHNOLOGY DEVELOPMENT CO., LTD SKYTECH
Address: Lot 43, Ward 3.10, Hoa Binh 4 Street, Hoa Quy Ward, Ngu Hanh Son District, City. Danang
Representative Office: 320 2/9 Street, Hoa Cuong Bac Ward, Hai Chau District, City. Danang
Phone: 0905.063.126 – 0902.401.024
Website:  https://webgiare360.com/
Email: Skytechkey@gmail.com
Facebook: https://www.facebook.com/SkyTechKey.Web.PhanMem.Camera.BenReDep/
Instagram:  https://www.instagram.com/skytechkey/
Twitter: https://twitter.com/SkyTechDaNang
See more : Service ,Software design services ,Solution ,Business sector
Contact now Skytech today for the best deals..