Hosting service
Hosting service
Hosting (or web hosting) is an online service that helps you publish your website or web application to the Internet. When you sign up for a hosting service, you rent a place on the server that contains all the files and data needed for your website to run.
A server is a physical computer that runs without interruption so that your website can be up and running at all times for everyone to access. Your Web Hosting provider is responsible for keeping the server up and running, resisting malicious attacks, and transferring content (text, images, files) from the server to the user's browser.
What is the feature of Hosting Service?
– Domain name (Domain): The domain name will make the Website easier to display on the Internet than through the traditional IP encryption protocol.
– Storage capacity: This parameter represents the ability to store data on the Website. When the storage space is used up, the Website will operate very slowly.
– Bandwidth: Bandwidth describes the amount of data through the Website that is allowed to transmit in a certain time.
– Security and backup: Security and backup mechanism helps data to be protected safely and recover quickly in the event of a bad case.
– Software programming tools on the Internet and pre-written tools to serve transaction activities on the Website such as sending mail, uploading via the Website.
– Email services such as POP3 email, email forwarding,…
Parameters of hosting service
– Server Operating System (OS): There are currently two common OS types, Linux and Windows.
+ Hosting Linux: is Hosting that specializes in supporting programming languages ​​PHP, Joomla, open source codes…
+ Windows Hosting: Hosting Windows specializes in programming languages ​​ASP, ASP.Net, HTML …. Because of these Languages, running on Windows Hosting, so when loading the Web, it will be better supported, Hosting Windows has PHP language support, but mainly, the main support is ASP …
– Capacity: Storage memory allows you to upload files to the host
Bandwidth: Bandwidth is a parameter indicating the maximum amount of information that the website is transferred back and forth each month.
– PHP: Supported php version
– Max file: The maximum number of files that can be uploaded to the host
– RAM: Cache memory
– Addon domain: The number of domains you can point to hosting
– Subdomain: The number of domainssub can create for each domain name
– Park domain: Number of domains that can be parked
– Email accounts: Number of emails included with hosting
– FTP accounts: The number of FTP accounts you can create and use to upload data to the hosting
Different types of hosting services
Most web hosting providers offer many different types of hosting to meet the different needs of many customers. The most common types of hosting are:
– Shared hosting
– VPS hosting
– Cloud hosting
– WordPress hosting
– Dedicated Server hosting
The bigger your website, the more server space you need. Let's start from the smallest hosting package, ie from shared hosting, so that when your site gets bigger, you can upgrade to a more advanced type of hosting.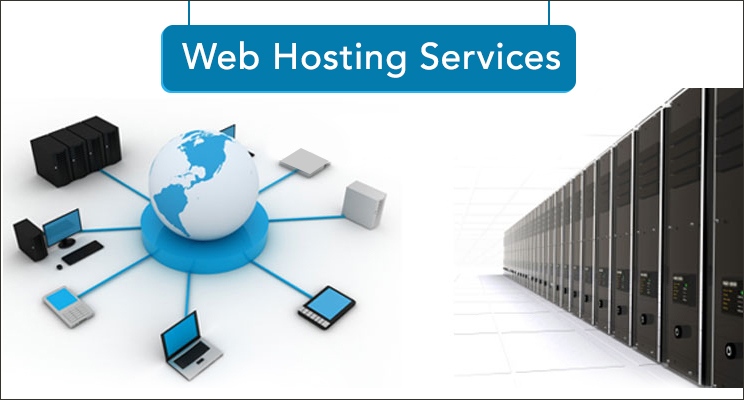 What is the role of Hosting Service with today's business?
Web Hosting can be considered as an effective assistant to help businesses operate Website effectively and safely from problems. Or in the event of a problem, the Hosting service providers are always responsible for handling and solving for customers.
Compared to spending a large amount of money on investment in servers, IT staff, renting server storage space or renting a private network line, choosing to use Hosting service is a wise step for businesses. Karma.
In addition, Hosting service also helps businesses SEO extremely effectively. At this time, the Hosting domain name makes the Web easier to find and convenient for managing the list of Satellite Websites serving the project. Thus, the business will quickly be introduced to all potential customers.
SKYTECH TECHNOLOGY DEVELOPMENT CO. LTD
Address: Lot 43, P3.10, Hoa Binh 4 Street, Hoa Quy Ward, Ngu Hanh Son Dist. Danang
Representative office: 320 Street 2/9, P. Hòa Cường Bắc, Q. Hải Châu, TP. Danang
Phone: 0905.063.126 – 0902.401.024.
Email: sales@skytechkey.com
Facebook: https://www.facebook.com/SkyTechKey.Web.PhanMem.Camera.BenReDep/
Instagram: https://www.instagram.com/skytechkey/
Twitter: https://twitter.com/SkyTechDaNang
Contact now Skytech today for the best deals..