Webmaster Service Prestige – Cheap Price – Professional
Have a website but don't have time to post? Are you having trouble or are too tired of website administration? Are you afraid of lost website data? Your website has few visitors because the content is too old? Come to SKYTECH's professional website administration and comprehensive web care services.
What is website administration service?
Website administration is the process of managing, maintaining and optimizing to ensure a smooth website operation as well as enhance user experience.
As a webmaster, you are not only knowledgeable about programming Javascript, PHP, HTML, … but also in charge of displaying content to attract more users to your site.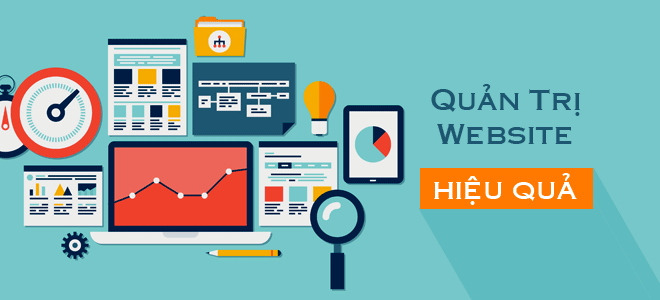 Why need to hire website administration service?
Your business is constantly growing, which means that you also need to pay more attention to changing and refreshing your website. Many small business owners may not have the time or resources to do full justice with what your website asks for; Usually hiring a full time resource to take care of your website is unreasonable.
When the Customer does not have a person in charge of the website or does not want to arrange a dedicated staff, but the effectiveness is sometimes not as expected, SKYTECH's website management and care services can solve this requirement. .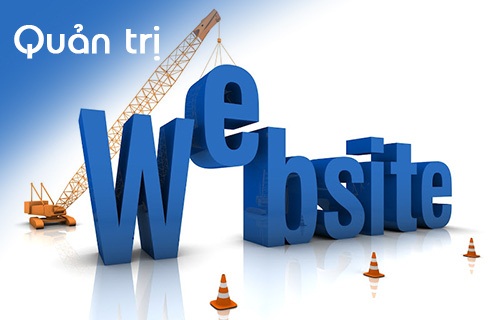 Some facts that businesses encounter when not using website administration services:
+ Faint product image, unimpressive banner design
For each website, images and banners hold an important part as its soul. If you are not cared for and designed carefully when you push a distorted, fuzzy image, or an unimpressive banner with large capacity, the website will load slowly. So the website is both unimpressive and takes time waiting for customers to visit your website will not want to visit next time. Maybe that customer will be your potential customer?
+ Content with misspellings, news is not updated daily
Just as important as "website image and banner", if the content is misspelled a lot and news, then a few months, it may not be updated in a long time. Also makes customers who visit the website will only make one visit. Because a website has not been updated with news or new promotions for a long time, how will customers know your company is operating.
+ Website has been in operation for a long time, but it has not been visited by customers or has very few
"Product images, promotional banners" – "Content, news" are supporting elements for the development of the website. But for customers to visit more, they must be consulted on advertising as well as online marketing for your website. It includes "posting advertisements, social networks, forums, advertising on forums, google ads, facebook ads etc …" But the cost is quite expensive beyond 1 of 1 friend.
+ Website is attacked, lost data and images cannot be recovered.
For a newly built website and not much investment, it is natural that no one knows about it and plays badly. But when a website has developed, and many people know it, it is inevitable that competitors attack or steal data. So factors of security and periodic backup when something goes wrong is the most important thing. If you are unskilled it will take hours or even days to get help and restore your system and it will affect your work.
SKYTECH's website administration services include:
OPTIMIZATION WEBSITE (Optimize speed, post, update images)
Data backup, backup backup
Upgrade website, server to latest version
Limit unintended problems and quickly handle web hosting, domain, server, …
Detailed reports on the number of viewers and orders
Web optimization to match Google's standards
Website optimization for mobile phones.
Install Website Monitoring Tools, google analytics, Console …
Check the overall website for the best plan….
The benefits of using website administration services of SKYTECH
1. ATTRACTING REGULAR AND CONTINUOUS CUSTOMERS: Many potential customers visit your website to increase your chances of promoting the image of your business products and services to customers, thereby helping you increase sales. .
2. NEW CONTENT, BEAUTIFUL IMAGES UPDATED EVERY DAY: Website content is updated every day with specialized news, carefully edited and meticulously. The edited images are beautiful, optimized in size, and attractive to readers.
3. DETAILED CUSTOMER ACCESS REPORT ON WEBSITE: Understanding where customers are, what pages to read, how long they stay, where they come from, what content is interested in … is the key to help you. increase efficiency and sales for the company in the long term.
4. FAST WEBSITE TROUBLESHOOTING: Maintaining the website continuously and stably is vital to avoid the loss caused by customers accessing the website without being able to access the website or the information is inaccurate .
5. SAFE, EFFECTIVE WEBSITE MAINTENANCE: Always take risks with regular data storage. Minimize the risk of data loss from servers, hackers, … Website is more secure, you have more peace of mind to grow your business.
6. COMPLETE ONLINE MARKETING STRATEGY CONSULTING: Consulting overall solutions on online marketing such as SEO, Google Adwords, Facebook, Email, … according to each stage of business development. Minimize costs incurred when outsourcing.
See more : Website Upgrade Service ,Service ,Solution
Contact now Skytech today for the best deals..